MundoGEO, the company Most representative Of the geospatial field in the area of ​​Latin American communication has launched two applications so that the magazine MundoGEO can be seen from mobile devices, both Apple iOS and Android.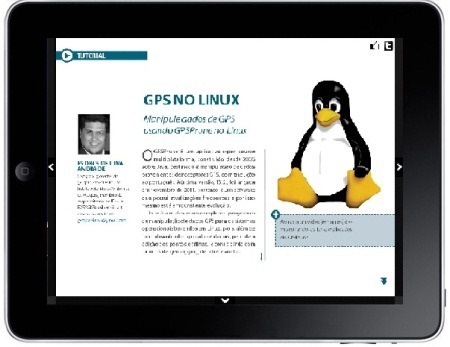 Just this year, this magazine Merged the contents of the magazines InfoGEO and InfoGNSSAdditionally, versions in English, Spanish and Portuguese were included. And although it could be seen in Calameo, having content served with Flash technology prevented mobile phones from accessing it. Now, with the use of HTML5, the issue is resolved and what mobile-oriented magazines do with multimedia enrichment and gestural ease with which you have to do some exercise because the arrows and embedded content are often not so obvious.
As our friend, Eduardo Freitas, literally says:
The launch of the magazine in the tablet format is a step beyond the magazine MundoGEO towards the integration of several ways to get the connected geomatics community.
With the tablet option, we now offer another way for people to get acquainted and update on geospatial solutions and technologies, but now with a much more interaction.
Application You can search iTunes, for those who use iPad or in Android Store. Once the application is installed, you can see the first edition that has been put in this format. Over time we will possibly see previous ones and although the application is recent, we hope it stabilizes in its load and support form before new versions.
And those who want to see it from the PC, is also possible in http://mundogeo.com/mundogeo67/, which shows the latest version of where it is salvageable and very useful an article by Esdras de Lima, talking about GPSPrune, one of the few programs developed on Java that allow to operate GPS data from Linux.
Also note the IDE theme, which will now be a permanent section under the name IDE # Connect.
From our part we welcome you, while recognizing the contribution that companies like this bring to the sustainability of the sector.
Download the app from iTunes.
Download the app from Android Store.