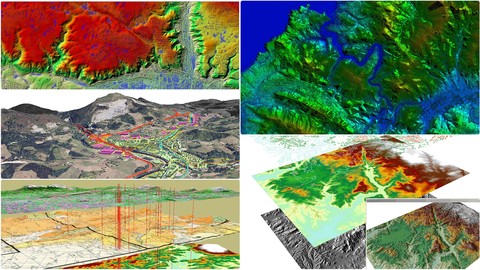 Mastering a software for geographic information systems is almost inevitable nowadays whether you want to master it for data production, to expand the knowledge about other programs that we know or if you are only interested in an executive level to know a discipline about which it is involved your company.
ArcGIS is one of many existing platforms, perhaps the most popular.
This is a collection of ArcGIS Spanish course alternatives for you to choose from. The order is not so important, although I have placed value-added data, such as number of hours and estimated date for the courses that start in the next few days.
As you can see, there are different alternatives. However, you may be wondering:
And which course suits me?
1. Free Courses. If you are in a hurry to learn, free courses are the best option, since they do not require you to go to the rhythm of a whole group of colleagues. In this sense, Udemy courses are a good alternative, you can start at any time and you have access to see them forever, unlike the others that you only have access to for the duration of the course.
Because they are free courses, they are usually cheaper. Also, with seasonal discounts you can find them for up to less than $ 15.
2. Group Courses. If you are not in a hurry and want to take a course during a scheduled period, the alternatives are between 200 and 250. These are virtual, but with a tutor and group of colleagues, with which you take advantage of the tutor's assistance and consultations / answers from the classmates in the forums.
An advantage of this type of course is that they are associated with a Master program, so you can take other more advanced courses and access bonus media.
3. Face-to-face courses. This offer is increasingly reduced, still used by universities for students on campus; with the disadvantages of high costs and the associated implications of schedule, traffic, and commuting to the classroom. As an example we put the GIS Mexico, which exceeds $ 470 with 30 hours. While the course is very good, it is limited to a specific geographic region.
What about the accreditation?
It is important that each course you receive requires evidence. This can be a simple diploma from the supplier company, with which you can support your resume, as they usually ask for it when you indicate it in your resume. If they still offer you an accreditation that counts as points to complete a diploma or master's degree, so much the better.
If you know of other courses in Spanish that are developed periodically, do not hesitate to let us know.