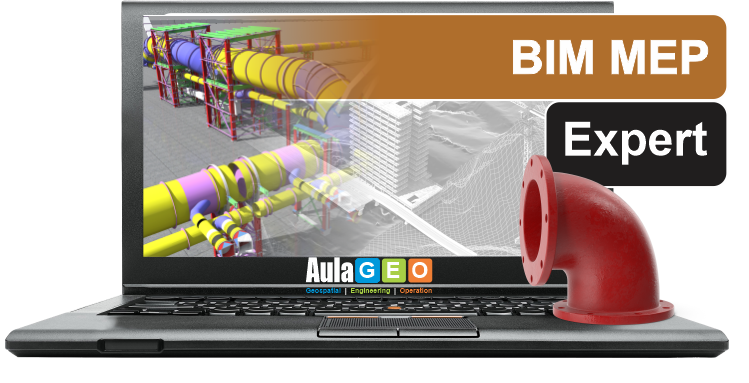 This course is aimed at users interested in the field of electromechanical design, who want to learn the tools and methods in a comprehensive way. Likewise, to those who wish to complement their knowledge, because they partially master a software and wish to learn to coordinate the structural design in its different cycles of design, analysis and provision of results for other phases of the process.
Objective:
Build capabilities for the design, analysis, and coordination of piping, electrical, and electromechanical (HVAC) systems. This course includes the learning of Revit, the most used software in the field of BIM infrastructures; as well as the use of tools with which the information is interoperated in other phases of the process such as NavisWorks. Additionally, it includes a conceptual module for understanding the entire infrastructure management cycle under the BIM methodology.
The courses can be taken independently, receiving a diploma for each course but the «BIM MEP Expert Diploma»Is only issued when the user has taken all the courses in the itinerary.
Advantages of applying to the prices of the Diploma - BIM MEP Expert