Some time ago we published the version of this free AutoCAD Course, now the version for AutoCAD 2013 has been released, in which you can download the first section for free and additionally:
Now you can buy it for download!
Why is it a Free AutoCAD Course?
It's called a Free AutoCAD Course because you can view it online at no cost. For downloading or mailing has a cost.
Together, Z! Coupons and Immediate Guides we have worked a new version of AutoCAD Course 013, which can be purchased via direct download partially or completely.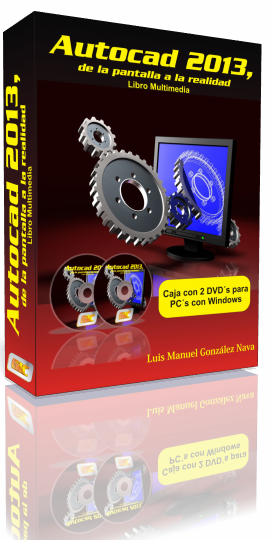 The product to buy complete includes:
Complete course of AutoCAD 2013 2D and 3D with more than 450 videos
Simplified browser for topics
All Sample files of the course
More from 17,000 drawings Dwg de Blocks and models 3D
255 digital book pages with 40 chapters
Shipping included cost To your house, To any country of America and Europe
You can pay by PayPal, Bank Transfer or Credit Card
For the number of updated videos now comes on two DVD, executable for Windows, running without installation.
It is that true. The subject of the course includes more than 450 videos with which you can master everything that AutoCAD 2013 does in both 2 dimensions and 3D modeling processes.
All the videos are high definition and include audio in Spanish and if we add that amount of blocks, it is definitely a gift for this price, considering that one of the modalities includes shipping to the door of your house by Mail.
Below the list of contents:
---
First Section: Basic Concepts of AutoCAD 2013
Chapter 1: What is AutoCAD?
Chapter 2: The AutoCAD 2013 screen interface
Chapter 3: Units and Coordinates
Chapter 4: Basic Drawing Parameters
---
Second Section: Simple Construction of Objects
Chapter 5: Geometry of Basic Objects
Chapter 6: Composite Objects
Chapter 7: Object Properties
8 Chapter: Text
---

Third Section: Advanced Object Construction
Chapter 9: Object References
Chapter 10: Object Reference Tracing
Chapter 11: Polar Tracking
Chapter 12: Parametric Restrictions
Chapter 13: Navigation 2D
Chapter 14: View Management
Chapter 15: The Personal Coordinate System
---
Fourth Section: Simple Editing of Objects
Chapter 16: Selection Methods
Chapter 17: Simple Edition
Chapter 18: Advanced Editing
Chapter 19: Clamps
Chapter 20: Shading, Gradients, and Contours
Chapter 21: The Properties Palette
---
Fifth section: Organization of drawings
Chapter 22: Covers
Chapter 23: Blocks
Chapter 24: External References
Chapter 25: Resources in Drawings
Chapter 26: Queries
---

Sixth section: Sizing
Chapter 27 Dimensioning
Chapter 28 CAD Standards
---
Seventh section: Layout and publication
Chapter 29 Print Layout
Chapter 30 Configuring Printing
Chapter 31 AutoCAD and Internet
Chapter 32 Plan Set
---

Eighth section: Three-dimensional drawing
Chapter 33 The Modeling Space 3D
Chapter 34 SCP in 3D
Chapter 35 Viewing in 3D
Chapter 36 Objects 3D
Chapter 37 Solids
Chapter 38 Surfaces
Chapter 39 Mesh
Chapter 40 Modelized
Security in the purchase:
The first way is by using a credit or debit card.
The second is through a PayPal account
The third is by ACH bank transfer, for those who have an online branch. Not applicable in all countries.
The latter is by international transfer. For this you have to select "Purchase Order", to receive the correspondent bank data in the mail with the bank of your preference in your own city.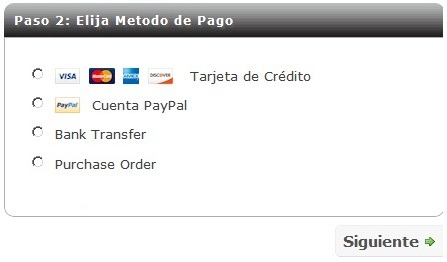 Modalities to Acquire it
In response to readers' requests, we have included, in addition to the mailing mode, two more options: Downloading the content of the two DVDs and downloading individual chapters:
1. Direct download of the two CDs.
Includes the two discs, blocks and exercise files. US$ 29.99 Buy the complete course
2 Complete course of AutoCAD 2013, sent by mail.
It takes between 3 and 4 weeks to arrive. Includes two discs, blocks and exercise files.US$ 34.99 Buy the complete course
3. Partial sections of the course by download.
Direct download by section. It does not include the blocks or files that come in the complete course, only the videos and explanations.
First section (Basic concepts)
US$ 4.99 Buy
Second Section (Simple construction of objects)
US$ 4.99 Buy
Third section (Advanced Object Construction)
US$ 4.99 Buy
Fourth section (Editing Objects)
US$ 4.99 Buy
Fifth section (Organization of drawings)
US$ 4.99Buy
Sixth section (Dimensioning / Dimensioning)
US$ 4.99 Buy
Seventh section (Printing, drawing and publishing)
US$ 4.99 Buy
Eighth section (Three-dimensional drawing)
US$ 4.99 Buy

4. Buy multiple sections at the same time
Buy
The shipment is by express mail, which takes from 3 to 5 weeks, depending on the distance; The shipment leaves Mexico, reason why within this country can take hardly one week. We give you a code to track it online.
The shipment is made two business days after payment has been received, and this is done by Unpublished Guides from Mexico.
Promotion: Download the First Section for free.
Despite being in its test phase, courtesy of Zatoca Classifieds, temporarily will be given free of charge the first chapter of the Course and until exhausting the existence of the promotion:
For this, the following requirements must be met:
Have a Google Drive account (Formerly Google Docs)
Of course, the promotion is for a limited time.
The purchase of this course for free download is currently not available.
Can only be viewed online for free